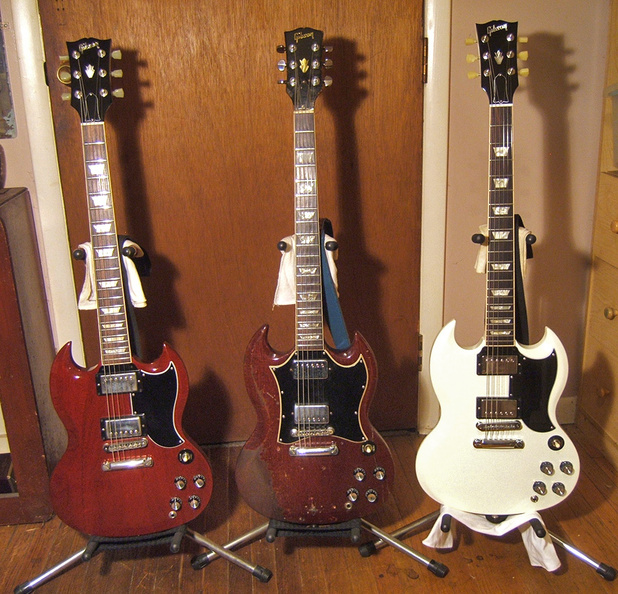 My trusty old, beat up, 1968 SG Standard (center), still the best sounding SG of them all.
Flanked by the 2005 '61 reissue (L) and 2013 Standard (R). Currently the '68 one is the only SG I've kept.
You can see how much wider the necks are on the newer models, especially the '61RI... like a plank.