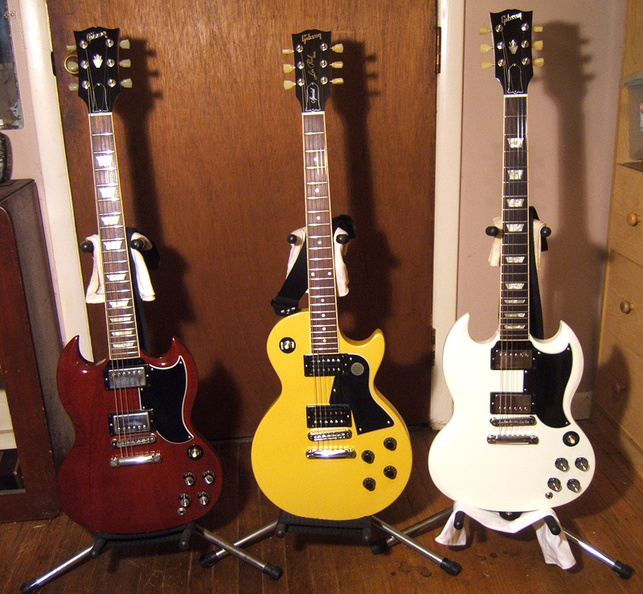 2005 '61 reissue SG <- 2012 LP Special-Junior -> 2013 SG Standard
All nice guitars in their own right, but not perfect. Sold the '61 reissue. It sounded great but the neck was too wide.
I returned the other two to the store. The Les Paul "Special Junior" is what got me into a real Les Paul Standard.